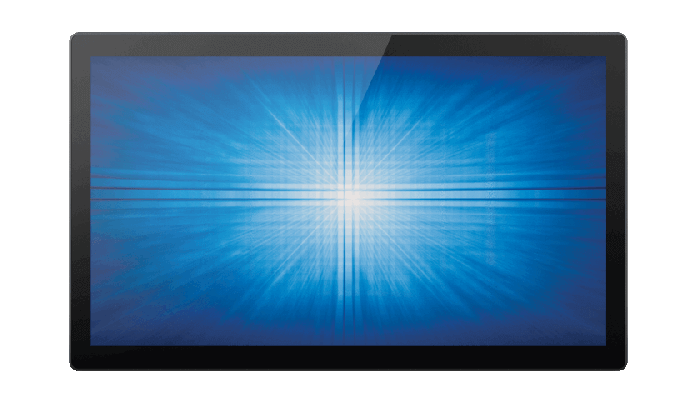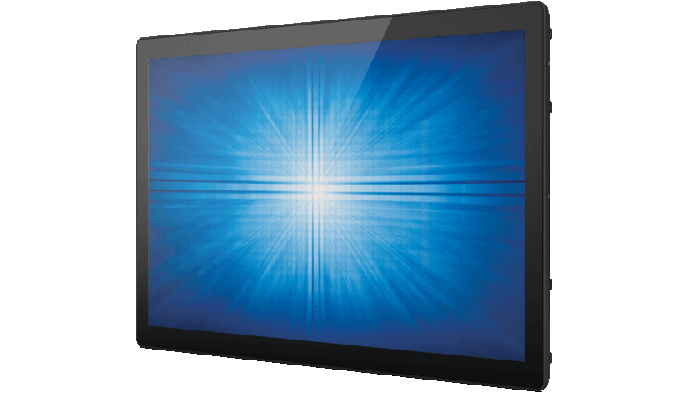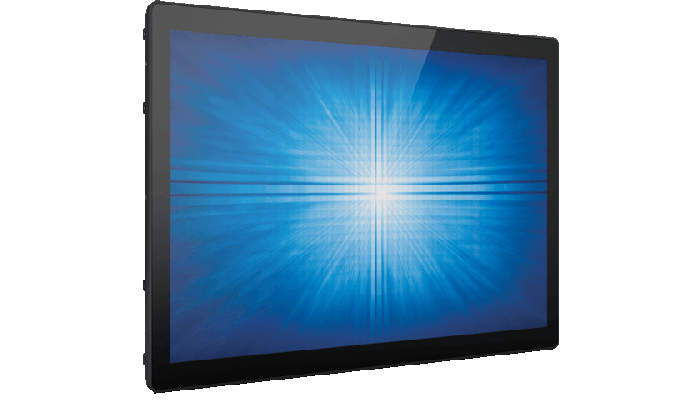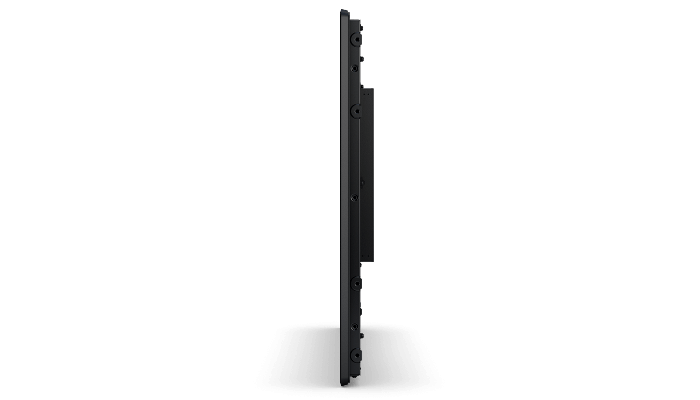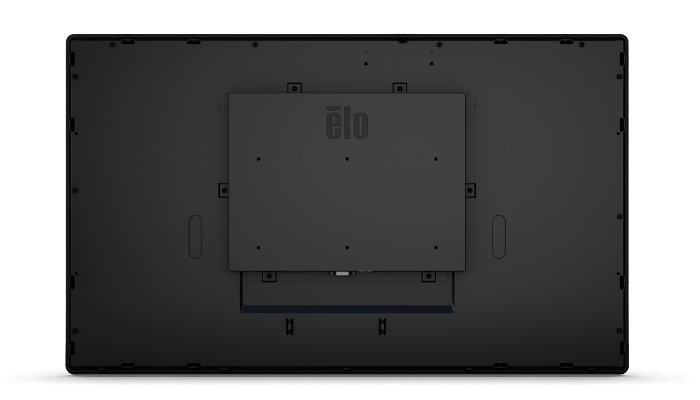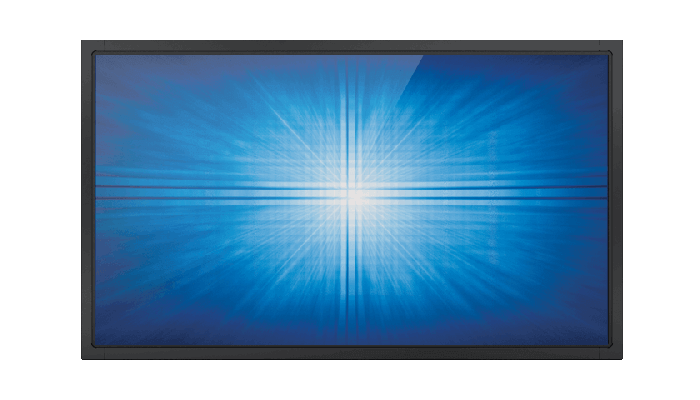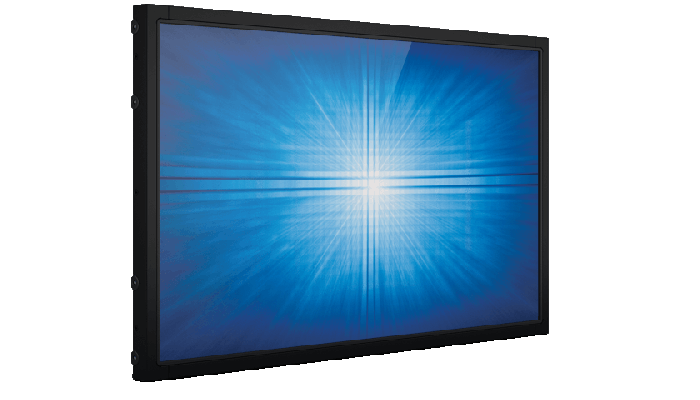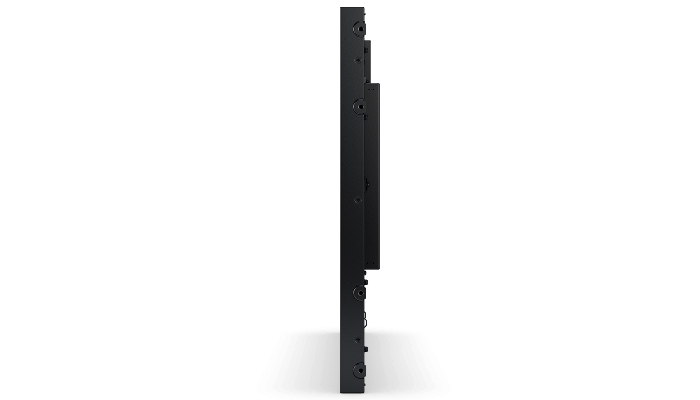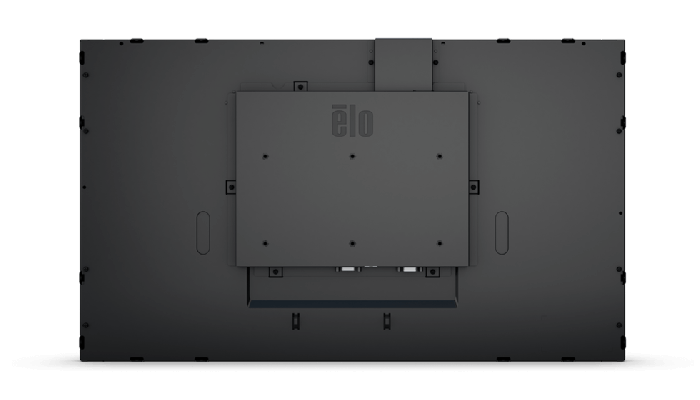 2794L 27" Open Frame Touchscreen (Rev B - Discontinued June 2019)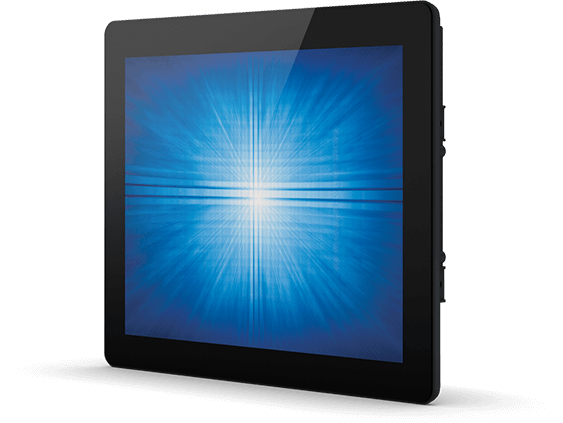 Elo 2794L Open Frame Touchscreen Display
The Elo 2794L 27-inch open frame touchscreen display delivers an industrial-grade solution that is cost-effective for OEMs and systems integrators requiring a reliable product for their customers. Designed with reliability from the start, Elo's open frames deliver outstanding image clarity and light transmission with stable, drift-free operation for accurate touch responses. The 90-Series product line is available in a wide range of sizes, touch technologies and brightness, offering the versatility needed for commercial kiosk applications from self-service and gaming to industrial automation and healthcare.
Design Your Solution with Elo
Self-Service

Gaming

Healthcare

Industrial Automation
We chose Elo touchscreens to power our award-winning
BLUE FIRE Kiosk because they offered the ease of
integration into our enclosure... We knew we could rely on
a durable, long lifecycle product that will deliver a high
quality interactive experience for years to come.
Ralf Hovenga
Managing Director, Pan Oston
Enabling Partners to Build Smarter Kiosks
With EloView and the Backpack, managing kiosks is EASY! Pair your Elo interactive open frame with the Elo Backpack and EloView to create an affordable, scalable, single-architecture deployment. The Backpack provides a low-power, solid-state, fan-less computing solution running Android 7.1 (Nougat) and when paired with EloView, you can remotely manage kiosks out-of-the-box with seamless device and content control.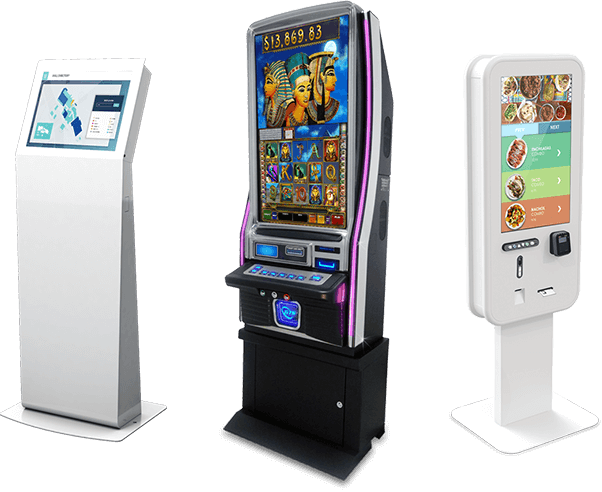 Flexibility for Your Install
Our commercial-grade open frames can be mounted in landscape, portrait, and face-up orientations providing optimal flexibility for mounting in any table, kiosk, or cabinet design. Whether viewing directly, at an angle, or from a distance, our open frames offer what you need while maintaining optimal clarity and the viewing experience you want to deliver.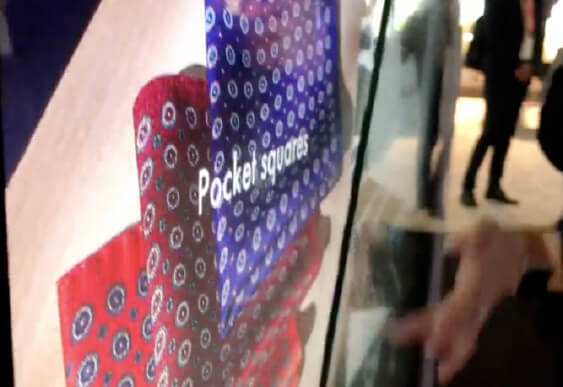 Touch Thru Glass
Enabled with PCAP
Our TouchPro® PCAP technology supports touch thru
functionality for installations that require a front layer of glass with
thickness's up to 6mm or solutions that require specific IP ratings.
Whether you need a flush-mounted display or one that is
fully-encased behind a cover glass, our robust PCAP Open
Frames are purpose-built for durability in various applications and
environments: from self-service kiosks to highly used gaming
cabinets to harsh industrial machines.
Interactive Open Frames From 10 to 55-inches

Connections

Built for Commercial Use
We pride ourselves on being one of the best manufacturers in the market – We design and build the complete solution, with touch integrated from the start. Our robust touchscreen solutions offer flexibility for diverse environments and have undergone rigorous testing to ensure the longest life possible for our product - maximizing your ROI.
Backed by our 3-year standard
warranty with an optional
extension to 4 or 5-years.

Purpose built for touch at
the factory level

Compliant with UL-60950 &
IK-07 impact testing

Ready for use 24/7

Designed and tested to ensure
reliable long life in the field

Well-suited for use in any high
traffic or harsh environments.
Presupuesto
Técnico

---

IntelliTouch ZB (Worldwide) - E335488

Tecnología y capacidad táctil

SAW Sin bisel (IntelliTouch® de ondas acústicas de superficie) - Táctil simple

27'' diagonal, matriz activa TFT LCD (LED)

Pantalla en pantalla (OSD)

Accessible through switches on the unit's tethered OSD Control box.

Controls: Menu, Up, Down, Select, Power

Settings: Brightness, Contrast, Clock, Phase, H-position, V-position, Auto-Adjust, Aspect Ratio, Sharpness, Color Temperature, OSD Timeout, OSD Language, OSD H-Position, OSD V-Position, Recall Defaults, Video Priority, Information, Touch On Sleep Mode

Languages: English, French, Italian, German, Spanish, Simplified Chinese, Traditional Chinese, Japanese

Lockouts: OSD, Power

23.53" x 13.23" / 597.6mm x 336.15mm

Otras resoluciones disponibles

640 x 480 60Hz
720 x 400 70Hz
800 x 500, 60Hz
800 x 600 56, 60Hz
1024 x 768 60Hz
1280 x 800 60Hz
1280 x 1024 60Hz
1366 x 768 60Hz, 60Hz RB
1440 x 900 60Hz, 60Hz RB
1680 x 1050 60Hz, 60Hz RB
1920 x 1080 50, 60Hz

Horizontal: ±89° or 178° total / Vertical: ±89° or 178° total

LCD panel: 300 nits
IntelliTouch ZB: 270 nits

Tiempo total de respuesta (tipico)

Serial port, USB TypeB, RJ45 for OSD remote key, VGA, HDMI, DisplayPort, 12V D/C in

Formato de entrada de video

HDMI V1.3 Type A receptacle for HDMI input
Analog VGA on Female DB-15 connector
DisplayPort V1.1a - Supports later versions of DisplayPort video input

Entrada de video frecuencia

Horizontal: 30 - 82 KHz
Vertical: 50 - 75 Hz

External DC - Optional power brick (sold separately)

Conector de entrada de energía (Monitor)

Coaxial power jack (2.0mm (+0.0 -0.1mm) pin outer diameter, 6.4mm (+/- 0.3mm) barrel inner diameter, 8.8mm (+/- 0.3mm) barrel depth)

Conector de Potencia de Salida del Adaptador

DC barrel plug (2.1mm (+/- 0.1mm) pin inner diameter, 5.5mm (+/- 0.05mm) barrel outer diameter, 9.5mm (+/- 0.3mm) barrel length)

Consumo de energía (típico)

Monitor + Adapter at 230V/50Hz
ON: 27 W
SLEEP: 1.5 W
OFF: 0.5W

25.36" x 15.29" x 1.56" / 644.2mm x 388.4mm x 39.6mm

Dimensiones de la caja de envio

30.79" x 20.87" x 7.87" / 782mm x 530mm x 200mm

0°C to 40°C / 32°F to 104°F

Temperatura de almacenamiento

-20°C to 60°C / -4°F to 140°F

Operating: 20% to 80%
Storage: 10% to 95%

Touchscreen sealed to bezel
Touchscreen sealed to LCD

MTBF - Tiempo medido entre fallos (medida de confiabilidad de un dispositivo o sistema)

Opciones de servicio extendido

4 year warranty coverage - Elo P/N: E898247
5 year warranty coverage - Elo P/N: E898449
3 year warranty coverage + AUR - Elo P/N: E898648
4 year warranty coverage + AUR - Elo P/N: E894921
5 year warranty coverage + AUR - Elo P/N: E895125

Aprobaciones y declaraciones reglamentarias

Australia RCM; Canada cUL, IC; China CCC; Europe CE TUV; Japan VCCI; Korea KCC; Mexico CoC; Taiwan BSMI; United States UL, FCC; International CB; RoHS, China RoHS, WEEE

200x100mm VESA mount on rear of unit
4 Hole mounting interface on all four sides.
Flush mount with included brackets

HDMI cable
VGA Cable
RJ45 OSD Remote
Touch USB Cable
Quick Install Guide
Flush Mount Brackets w/Screws
EEI Label
Japan Class-B TM info sheet

Opciones /Periféricos / Ascensos

OSD remoto (RJ45) - Elo N/P: E483757
Elo Backpack® - Elo P/N: E611864
Kit de cable de repuesto - Elo N/P: E546861
Cable Kit DVI-D a HDMI - Elo N/P: E538507
Cable Kit DP a DP – Elo N/P: E582895
Banco de alimentación y cable para América del Norte - Elo N/P: E005277
Banco de alimentación y cable para Europa y Corea - Elo N/P: E571601
Banco de alimentación y cable para Reino Unido - Elo N/P: E180092
Banco de alimentación y cable para China - Elo N/P: E558862
Banco de alimentación y cable para Taiwán - Elo N/P: E818655
Banco de alimentación y cable para Japón - Elo N/P: E182546
Banco de alimentación y cable para Argentina - Elo N/P: E887099
Banco de alimentación y cable para Australia - Elo N/P: E637593
Lápiz IntelliTouch - Elo N/P: D82064-000
Soporte de montaje al ras de 27 pulgadas de ancho Elo - Elo N/P: E190896
---
Configuraciones
(1)
Redefine tu búsqueda: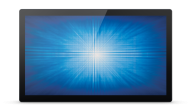 E335488
IntelliTouch® ZB - SAW
Solo toque
16:9
Horizontal: ±89° or 178° total / Vertical: ±89° or 178° total
No se encontraron configuraciones.